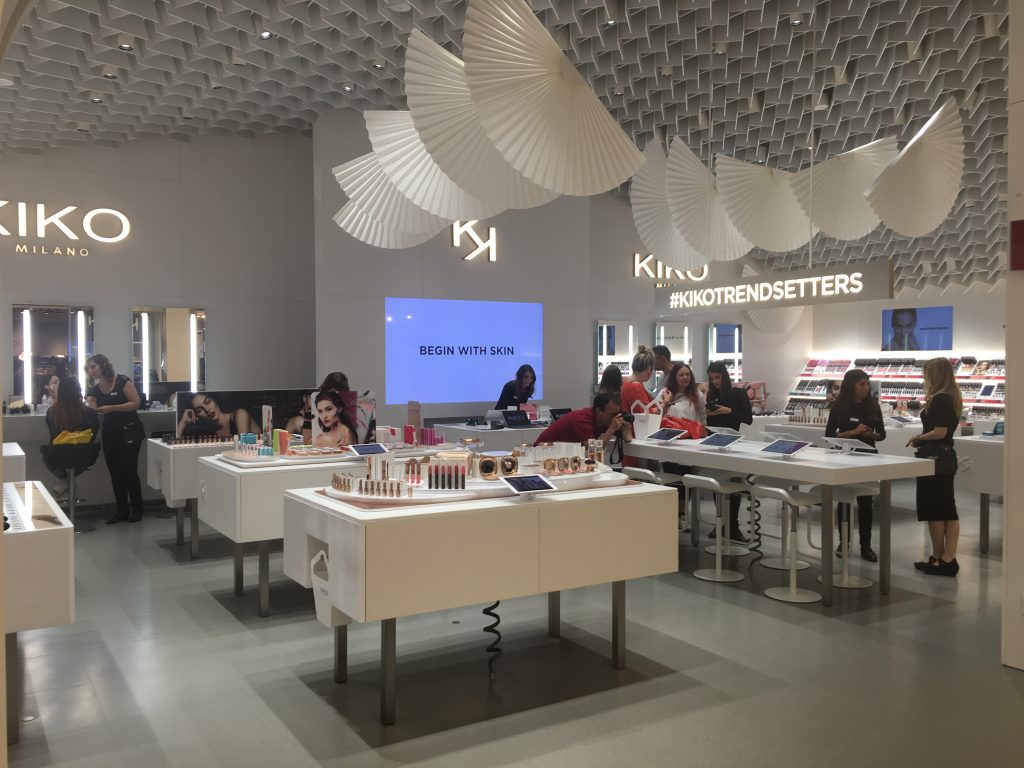 More and more Italian brands in recent years have chosen to initiate sustainable innovation processes, for which the reduction of impacts on people and on the environment has led to transformations in business processes that are often little perceived by customers.
Stores have always been the showcase of the lifestyle proposed by the brand. Through the purchasing experience, customers come into contact with their emotional sphere, stimulated by the shop fitting, by the products on display and by the sensations coming from the perception of physical well-being during their time spent in the store.
Gianni Versace, KIKO and OVS have started to adopt design strategies and construction systems for their stores which significantly reduce the impact on the external environment while at the same time providing improved comfort. The adoption of international green building practices has resulted in a significant improvement in the construction systems proposed for all new openings, in some cases achieving the prestigious building sustainability certifications such as LEED and BREEAM.