Nativa accompanies companies in evolution projects to make them future-proof. Over the last few years, we have seen great success stories arise from these processes. We are particularly proud of one of them, the Geox NEW:DO™ Collection. Chromium tanning, synthetic rubber and complex structures are the norm for footwear and represent challenges for the entire footwear industry that only the most innovative companies are able to address.
Designers are often unaware of the impacts of the products they design, but their choices account for more than 80% of the overall impact over the entire life cycle. To guide Geox designers in creating footwear inspired by the principles of sustainable innovation, we designed and implemented a design tool, the only one of its kind worldwide, with Geox designers and technicians. A tool that considers all the choices from a systemic, sustainable and innovative perspective over the entire life cycle, which addresses the choice of materials, the production process and construction of the product. The design tool developed with Geox stimulates creativity and innovation without limiting the designers' creativity.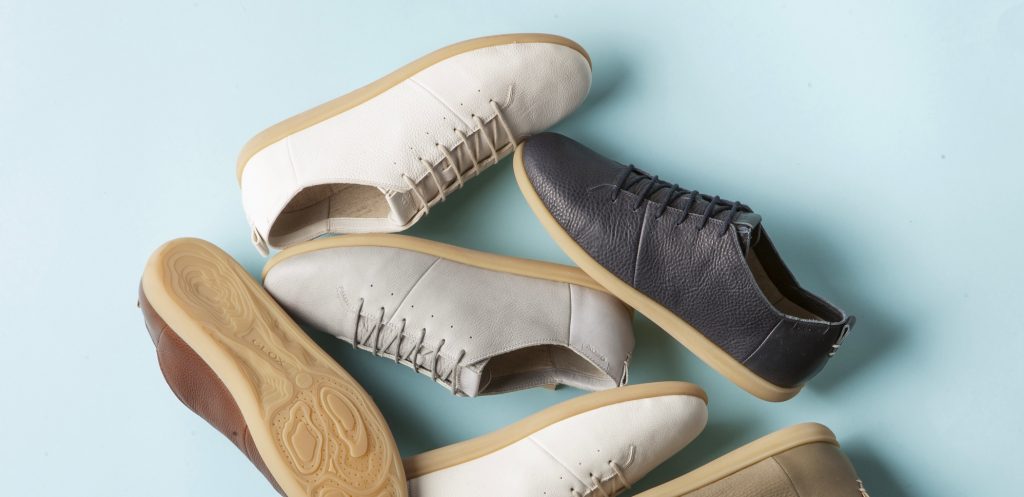 Thus was born the NEW:DO™ Collection, the first line of shoes in the world that, besides breathing through the patented breathable and waterproof sole system, is entirely inspired by the principles of sustainability and the concepts of simplicity and biomimicry, in which every decision has been reviewed in depth. The leather used has been tanned with an innovative light tanning process that does not use heavy metals and comes from an Italian tannery that applies the highest industrial standards (ICEC certification). The rubber of the sole is natural, extracted from the rubber tree and therefore of renewable origin and not derived from oil. The design is simple, clean and essential to minimise the number of components of the structure while maintaining functionality and minimising the environmental impact associated with the materials and various production stages.
The major innovations introduced with NEW:DO™ Collection are being extended to the entire product portfolio. NEW:DO™ Collection is contributing to accelerating an extraordinary evolution for the entire footwear world, without compromises in terms of design and comfort.